Who We Are
The principle purpose of GPWA, Inc. is to provide a forum for German-speaking professional women:
To assist and support one another professionally for career, education and business development
To provide opportunities to network and develop business and social relationships
To encourage exposure to the German culture and language
To understand and help one another in cross cultural aspects
Mission Statement
GPWA Inc. is an organization dedicated to serving the business and cultural interests of German-speaking women in the United States. The association promotes business networking, the development of ideas and the exchange of information among German-speaking professional women.
A Brief History of the German Professional Women's Association (GPWA Inc.)
Click here to read more.
Our Board Members
Christina Griesser – President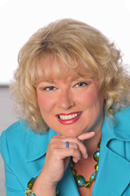 German-American Citizen
Interpreter/Translator
Studied in the US, Germany and France
Previous employment included Account Manager for automotive supplier
Freelance assignments including translations and event planning
Director for Customer Relations at Deutsche Schule Metro Detroit (DSMD)
GPWA Founder
Birgit Maun – Communications Consultant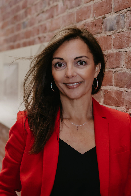 Austrian Citizen
Lived in Germany over 23 years before moving to the USA in 2006
Former Paralegal and office manager for an International Law Firm in Berlin, focused on divorces of binational marriages and immigration law, later foreclosure specialist for PriceWaterHouseCoopers in Stuttgart, responsible for the biggest client in the automotive industry within the firm
Real Estate Agent with Keller Williams in Michigan since 2014
Active GPWA member since 2014
Birgit is very passionate about her family, friends, clients and about her work. She loves to travel and cares very much about healthy cooking. Fun fact: she does speak Austrian Dialect and she can not resist chocolate.
Gisela Blevins – Communications Consultant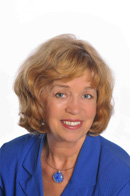 German-American citizen living in the US since 1972
Volunteer Executive Assistant to the German Honorary Consul in Michigan 2012 – 2018
Previous experience includes 22 years in Public Relations at the German Consulate in Detroit and three years managing a German economic development office
Freelance translator
Interests: reading, politics, psychology, people, gardening
GPWA member since 2000
Danielle Workman – Treasurer
Michigan native
exchange student in Germany 1989
Financial Advisor
GPWA member since 2009, board member since 2019
Beate Kasi – Web Administrator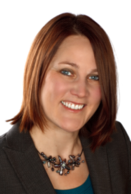 German-American citizen living in Michigan since 1995
Masters degree in Computer Science
Software Engineer
GPWA board member since 2010
Erika Soeding (1941 – 2021)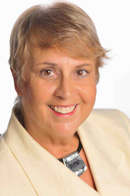 In Memory of your dedication to the GPWA as a long-time board member.
Erika worked as professional banker in Germany and later on, after emigrating to the USA with her husband, she successfully managed several other careers as relocation specialist, intercultural coach, German Voice-Over commentator and business woman. In addition, she served loyally on our board for more than 20 years as treasurer and PR specialist.
She possessed the most cheerful personality and charisma, emanating personal towards all who were fortunate enough to know her, with boundless energy to spare. Erika never ever gave up, had a kind word for everyone and was always ready to help others selflessly whenever necessary. Her laughter was contagious, her sense of humor indestructible, and her compassion and understanding for other people knew no borders.
To sum it all up: Our Erika is irreplaceable and we will miss her forever.
This post is also available in: German