Invitation Meeting February 27, 2015
Dear GPWA Members and Guests,
 Please join us for our monthly meeting on
Friday, Februar 27 at 6:00pm.
Registration is required by February 22nd!
NEW LOCATION!
Due to renovations at the Marriott until end of March our meeting now takes place at
Ginopolis Restaurant
27815 Middle Belt Road
Farmington Hills, MI 48334
Tel. (248) 851-8222
Topic: 
Identity Theft – Protection for your Family and Life Events / Family Legal Plans for the 21st Century Woman
Guest Speaker: Mary Elmore Woods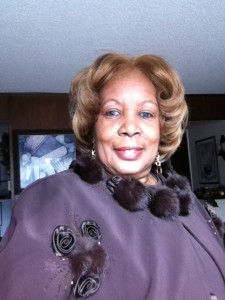 Mary Elmore Woods, LegalShield, Independent Associate, retired from the Marketing Department of AT&T several years ago after 26 yrs.
President/Owner of Marees Favorite Things LLC since 2011. My LegalShield journey started in June of 2009.
My mission is to inform everyone about the Identity Theft Protection and Legal Service Plans of LegalShield.
Worry Less, Live More when you are protected.
Tickets are $ 28.  Included is a family style dinner. Please bring a check issued to GPWA, Inc. (preferred) or bring cash.
The restaurant expects final head count by February 22nd. Please be considerate and register by this date by  Email to email hidden; JavaScript is required an. Late registrations cannot be accomodated at our temporary location, sorry!
This post is also available in: German