Invitation Meeting October 23, 2015
Liebe GPWA Mitglieder und Gäste,
wir laden euch herzlich ein zu unserem GPWA Treffen am Freitag, den 23. Oktober um 18 Uhr.  Wir treffen uns  im  frisch renovierten
27033 Northwestern Hwy, Southfield, Michigan 48034
Verbindliche Reservierung bitte bis
Dienstag, 20. Oktober
an 

email hidden; JavaScript is required
(Zu- oder Absagen bitte nicht über Facebook!) 
Als Rednerin haben wir die Künstlerin Emily Pitchford-Boeuf und ihren Partner Fabien Cors gewonnen.
Hier
 ihr Interview aus der Detroit News.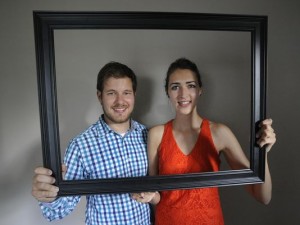 Fabian Cros and Emily Pitchford-Boeuf are the co-founders and owners  of USArt Boutique, 
an online art gallery. 
http://www.detroitnews.com/story/opinion/columnists/jocelynn-brown/2015/08/06/usart-boutique/31243207/
Das Vortragsthema wird "Art in Detroit" sein.
Die Kosten für den Abend betragen $ 28.  In diesem Preis sind ein reichhaltiges Dinner Büffet mit Fisch, Hühnchen, Pasta, Salaten, Gemüse und Nachtisch, einschließlich nichtalkoholischer Getränke wie Kaffee, Decaf, Kräutertee sowie Bedienung und Steuern inbegriffen. Soft Drinks müssen extra bezahlt werden.  
Bitte Scheck (ausgestellt auf GPWA, Inc.) oder passendes Bargeld bei der Verteilung der Namensschilder überreichen.
Wer noch nicht die Mitgliedsgebühr für dieses Jahr bezahlt hat, kann das Mitgliedsformular mit Scheck mitbringen. 
Bitte seid rücksichtsvoll und meldet euch rechtzeitig an! Wir bekommen Schwierigkeiten mit dem Hotel, wenn wir ihnen die verbindliche Teilnehmerzahl zu spät mitteilen.
This post is also available in: German