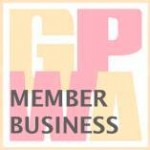 CLICK HERE FOR THE GPWA MEMBER BUSINESS DIRECTORY

Links to German Websites
Guides and Directories
www.gabcmi.org (German American Business Council of Michigan )
Deutsches-Network Information Center (Internet Administration in Germany)
German-American Business Council of Boston, Inc. (non-profit organization of companies and professionals dedicated to encouraging and cultivating German-American business and trade)
www.detroitchamber.com The Detroit Regional Economic Partnership's Detroit InfoCenter is a one-stop shop for demographic, economic and community information on the Detroit Region.
www.guide2detroit.com (events, local businesses, services, organizations, resources, and entertainment in Metro Detroit)
www.germanamericanmetrodetroit.org (GACC – German American Cultural Center)
Michigan Historical and Genealogical Societies – Historical Societies of Michigan
www.ohiogaba.com (Ohio German American Business Association)
www.internations.org – Expat in America
German Government and Parties
Auswärtiges Amt (Foreign Service)
www.germany.info/…/chicago/chicago.html (German Consulate General Chicago)
www.ahk.de German Bi-national Chambers Abroad (AHK)
Bundesministerium für Arbeit und Sozialordnung (Ministry of Labor and Social Order)
Bundesministerium für Bildung, Forschung und Technologie (Ministry for Education, Research and Technology) 
Bundesministerium für Gesundheit (Health Ministry) 
Bundesministerium der Finanzen (Finance Ministry) 
Bundesministerium für Wirtschaft und Arbeit (BMWi) (Economics Ministry) 
Statistisches Bundesamt
Bundesumweltministerium (Ministry of the Environment)
Business Links
www.worldbridge.wayne.edu/germanbridge/index.html (German Bridge- Die neue Brücke) 
www.gaccom.org (German American Chamber of Commerce of the Midwest)
IHK und DIHT (German Chamber of Commerce with links to the regional and foreign Chambers of Commerce)
Verbraucherzentrale (German Consumer Advice Center)
www.FinanzXL.de (Finanzen & Versicherungen)
Business News
Börsenkurse (Current stock market prices – updated regularly)
www.xe.com/ucc (Währungsumrechner)
Newspapers and News
www.onlinenewspapers.com newspapers and magazines worldwide
www.wochenpostusa.com
www.glpnews.com (deutsche Zeitschriften)
Die Welt
Die Zeit
www.dwelle.de (Deutsche Welle)
Frankfurter Allgemeine Zeitung
German News
Süddeutsche Zeitung
Der Spiegel (Spiegel magazine)
Focus (Focus magazine)
German Magazines Online (Excellent Link to all German Online-Publications)
www.german-world.com (German Magazine published in the US)
German Television
ARD (German public TV channel)
Deutsche Welle (DW)
ZDF (German public TV channel)
Travel
Deutsche Zentrale für Tourismus e.V. (Website of the National Tourist Board)
www.wirtschaftswetter.de
www.lufthansa.com
Family
www.netmoms.de (Portal für Mütter im Internet, bietet Informationen & Austausch rund um die Themen Schwangerschaft, Geburt, Baby und Familie)
Culture
www.dia.org (Detroit Institute of Arts)
Goethe Institut (A nonprofit organization that promotes German language and culture with branches all over the world)
Die deutsche Filmdatenbank (Everything about German movies)
Deutsche Film Trailer
https://www.ece.org Evaluation of Foreign Educational Credentials 
www.german.about.com What you need to know about the German language (features many useful links)
www.vorleser.net (Audio-Literatur zum kostenlosen Download)
Schools and school supplies
www.DeutscheSprachschuleBloomfield.org
kindercone.com – Schultüten für den ersten Schultag (gift cone for the first day of school)
https://www.daad.de/en/ –  Deutscher Akademischer Austauschdienst
German Food and Specialties
Bier aus Deutschland (Everything about German beer)
Wein in Deutschland (Everything about German wine)
www.givethanksbakery.com (European bread, pastries and cakes in Rochester, Michigan) This bakery donated bread, rolls and cake for the GPWA Christmas party.
This post is also available in: German