2011 GPWA Christmas Celebration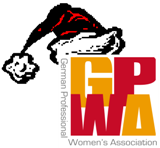 Friday, December 2, 2011
Come enjoy an evening at Birmingham's WinterMarkt in Shain Park and at a Christmas
gathering at Erika's.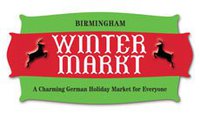 We will meet at 7:00 pm at the Community House and take an evening stroll through the exquisite Market. 
Afterwards we will meet at Erika's house which is also located in downtown Birmingham, from 7:30 pm until 10:00 pm.  
 
We will enjoy delicious hors d'oeuvres, sweet treats, a variety of drinks such as Glühwein,
coffee and tea to warm up from our WinterMarkt visit.  
Make new friends, network and socialize in an elegant and festive Christmas atmosphere in Birmingham.   
 
Cost
$12.00 per person in advance
$15.00 per person at the door            
Participant Number is Limited.
Please fill in the form: GPWA Christmas Celebration 2011 and mail it together with a check issued to GPWA Inc. by November 27, 2011 to the following address:
 
GPWA Inc., P.O. Box 476, Lake Orion, MI 48361-0476.
Please note that cancellations are not reimbursable after November 27, 2011
 
For more information, please contact: email hidden; JavaScript is required