Invitation Meeting June 7, 2013
Liebe Mitglieder und Freunde der GPWA,
wir laden euch herzlich ein
zu unserem Treffen am 
Freitag, 7. Juni 2013
  um 18:00 Uhr im
Southfield Marriott Hotel
27033 Northwestern Highway
Southfield, MI 48034
Reservierungen und Fragen
bitte bis Mittwoch, 5. Juni
an

email hidden; JavaScript is required
Sprecher: Tom Borg
Thema: How to Delegate Effectively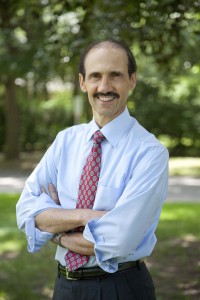 Tom is president of Tom Borg Consulting, LLC. He is a business consultant, trainer, coach and author. He works with his clients to improve their sales, marketing, customer service and employee performance. His innovative and creative approach helps his clients become more successful and profitable. He helps them learn how to think outside the box and develop strategies that allow them to adapt to and thrive in a rapidly changing business climate. As a result his small business clients consistently decrease customer and employee complaints, increase sales, decrease costs and increase their net profits.
Over the past 29 years, he and his associates have worked with small and mid size businesses and organizations and helped them to run institutions and practices that are more successful and profitable.
His client list includes organizations such as Virginia Tile Company, Meadowbrook Insurance, Greko Printing, AT&T, Evans Distribution Systems, St. Joseph Mercy Hospitals & Health Services, Inch Memorials,  Wayne State University, Detroit-Windsor Tunnel, Crain's Small Business, Pulte Homes, Michigan Association of Cemeteries, Apartment Services and others.
 Over the span of his speaking career, Tom has trained thousands of his program participants in Canada, Saudi Arabia and throughout the United States.
He is author of two books, Making Service Count, and his second book, How to Keep a Positive Attitude in a Sometimes Negative World. He is author of the white paper The 13 Fatal Mistakes that Small Business Owners Make and How to Avoid Them.
His business articles have been published in over 47 countries and have appeared in local publications such as Crain's Business, the Detroit Free Press, and national publications such as Marketing for Success, Customer Service Manager Magazine, Corp Magazine, Office Line Magazine, and in the Michigan Retailer magazine. He is currently published on the Small Business Association of Michigan's magazine and regularly appears on their radio show. Tom also publishes his own monthly e-newsletter and blog.
Tom has a Bachelor's Degree in Administration and a Master's Degree in Educational Leadership from Eastern Michigan University.
Tom Borg has been married to his wife, Elizabeth for 24 years and they have a miniature schnauzer named Tegan. In his spare time, he likes to polish his 55 Chevy, garden, exercise and read.