Invitation Meeting February 12, 2016
Liebe GPWA Mitglieder und Gäste,
wir laden euch herzlich ein zu unserem GPWA Treffen
am Freitag, den 12. Februar um 18 Uhr.
Treffpunkt
Marriott Detroit Southfield
27033 Northwestern Hwy, Southfield, Michigan 48034
Verbindliche Reservierung bitte bis Mittwoch, 11. Februar

Dr. Theodore Degenhardt III
Topic:  Functional versus Cosmetic Dentistry… You can have both if you want. 
Dr. Degenhardt's presentation will be interactive so please bring your questions.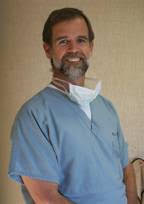 Dr. Ted Degenhardt graduated from the University of Detroit, School of Dentistry, in 1979, and has been practicing Dentistry in the Troy area for over 37 years.
He has provided dental care to the German Community in the Metro Detroit Area for over 25 years with the help of his German Assistant, Helga Mayrberger.  Recently, Petra West, a German-Certified Dental Assistant, joined the Degenhardt Dental Team, to ensure continued communication and care between Dr. Degenhardt and his German patients.
Dr. Degenhardt is the current President of the University of Detroit Mercy Dental School Alumni Board and was the past President of the Detroit Dental Clinic Club.   He is actively involved with the American Dental Association as well as the Michigan and Oakland County Dental Associations.  In addition, he is  an active member of the LD Pankey, Kois and Spear Institutes for Advanced Dental Eduation.