Invitation Meeting March 18, 2016
Liebe GPWA Mitglieder und Gäste,
wir laden euch herzlich ein zu unserem GPWA Treffen
am Freitag, den 18. März 2016 um 18 Uhr.
Treffpunkt
Marriott Detroit Southfield
27033 Northwestern Hwy, Southfield, Michigan 48034
Verbindliche Reservierung bitte bis Mittwoch, 16.März

Sprecherin
Prof. Elisabeth Thoburn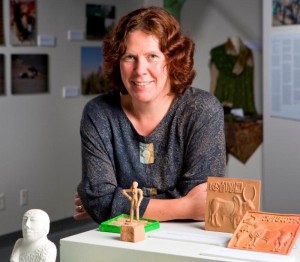 Thema
 Hinter den eisernen Vorhängen:
DDR und Nordkorea
Elisabeth Thoburn holds a master's degree in art history with specialization in both western and Asian art from the University of Michigan. She has been teaching at Washtenaw Community College for eight years, with a special empathy for nontraditional students. In 1985, she arrived in the United States from what was then East Germany, with little English and little knowledge of American culture. Elisabeth is the current chair of the Humanities department at WCC.
Die Kosten für den Abend betragen $ 28.  
In diesem Preis sind ein reichhaltiges Dinner Büffet mit Fisch, Hühnchen, Pasta oder Kartoffeln, Salat, Gemüse und Nachtisch, einschließlich nichtalkoholischer Getränke wie Kaffee und Decaf, sowie Bedienung und Steuern inbegriffen.  
Wer seinen eigenen Teebeutel mitbringen möchte, kann natürlich heisses Wasser erhalten.  
Soft Drinks müssen extra bezahlt werden.