Invitation ZOOM meeting Friday February 26, 2021
Dear Members and Guests,
you are invited to our Zoom meeting
Friday,  February 26th 2021

at 7pm to 8:30pm
Members and their guests are welcome to attend
RSVP by Friday at Noon to info(at)gpwa-usa.com.
ZOOM Link will be provided to all members by email.
To request the link – please email email hidden; JavaScript is required.
Speaker:
Susanne Cordes-Hoelterhoff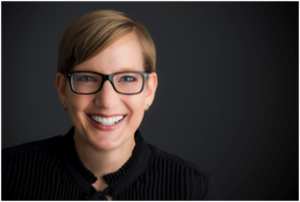 Topic:
 A different perspective on cross-cultural agility with the The Model of Freedom®
Communicating and interacting across borders and cultures, especially in an increasingly virtual world, demands awareness, openness to perspectives and an increased cross-cultural agility.
Join this session to gain an understanding of culture, business cultures and what influences our communication with and trust of each other. Gain awareness for and perception of your own business culture and that of others. Touch on differences and similarities and differentiate between varying expressions of attributes. Examine communication and how slight tweaks can make a world of a difference.
Susanne Cordes-Hoelterhoff, PCC, CPCC is a cross-cultural executive and leadership coach and Trainer, and owner of TeamEssenz Coaching & Consulting.
Susanne has served as the first non-American President of the ICF Michigan Chapter and currently serves on the Board of the Automotive Women's Alliance Foundation of Michigan (AWAF).
Susanne was born in Germany and grew up in Taiwan where she went to an international school that hosted around 50 nations at the time. That and speaking German, English, Chinese and later Spanish daily formed her multicultural comfort zone very early on. After a 15-year corporate career in the Bosch Group in Germany, she moved to Michigan in 2010 as an expat spouse, recreating her path into the world of coaching, development and training.
Susanne is the only Model of Freedom® Certified Associate in the USA, in addition to being a certified Professional Co-Active Coach (CPCC), Myers-Briggs certified Practitioner (MBTI), NLP Master Practitioner and holding the PCC (Professional Certified Coach) credential from the International Coaching Federation. Susanne is also a cat lover and herder, new triathlete and will knit hats for friends.
LinkedIn: https://www.linkedin.com/in/susanne-cordes-hoelterhoff
Email: email hidden; JavaScript is required
This post is also available in: German