Invitation Meeting Friday, April 30th, 2021
Dear Members and Guests,
you are invited to our Zoom meeting
Friday,  April 30th 2021

at 7 pm until 8:30 pm
Members and their guests are welcome to attend
RSVP by Friday at Noon to
email hidden; JavaScript is required
A ZOOM Link was provided to all members by email.
To request the link – please email email hidden; JavaScript is required.
Speaker:
Business Development and Trade Manager for the Detroit Regional Partnership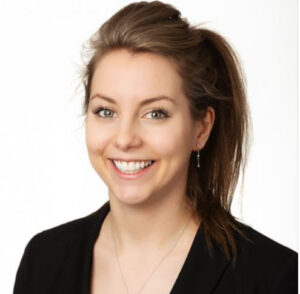 Topic:
People, Places, Projects and Partnership:
How the Detroit Regional Partnership is Driving Economic Development in the Detroit Region
and Around the World
Join the conversation to learn about the Business Attraction efforts of the Detroit Regional Partnership, the effect of COVID19 on foreign direct investment,
trends in the industries and an outlook for the year ahead.
Carlotta Gmachl is the Business Development and Trade Manager for the Detroit Regional Partnership. In this role, Gmachl assists domestic and global businesses as they explore, locate, and grow in the Detroit Region. Within this role, Gmachl has focused on the Research, Engineering, and Design cluster and has established a wide network of stakeholders in and outside of the Detroit Region. Being native Austrian has also allowed Gmachl to laser focus on the DACH (Germany, Austria, Switzerland) region resulting in numerous projects and relationships over the past years, In addition to her Business Attraction efforts, Gmachl leads the Detroit Regional Partnership's Trade program, where she brings awareness to local businesses on the opportunities and gains of trade and export. Prior to her role at the Partnership, Gmachl was a Program Coordinator at the Detroit Regional Chamber.
Gmachl has worked in the international governmental and business relations field since 2016. Her experience has allowed her work both nationally and internationally – specifically throughout the United States and China.
Carlotta Gmachl grew up in Salzburg, Austria and is still an Austrian citizen. In 2013, Gmachl moved to the U.S. to study International Relations with minors in international business and Chinese at the American University in Washington D.C. During her time as a student, Gmachl studied abroad at Peking University in Beijing, China while also interning at the German Industry and Chamber of Commerce. Soon thereafter, she interned with the U.S. Chamber of Commerce in Washington D.C. and graduated with honors in December 2016. Currently, Gmachl is working to earn her master's degree in business administration and is expected to graduate in October of 2021.
PAST EXPERIENCE AND EDUCATION
Program Coordinator, Business Development and MICHauto, Detroit Regional Chamber
European Affairs Intern, United States Chamber of Commerce, Washington D.C.
German Desk Intern, AHK German Industry & Commerce Greater China, Beijing
Intern Chamber Affairs, AHK German Chamber of Commerce North China, Beijing
Language Experience:German (Native) / English (Fluent) / Chinese (Intermediate)
 Master's degree in Business Admini-stration, Central Michigan University – College of Business Administration, expected to graduate in October 2021
Bachelor's degree in International Studies, American University – School of International Service
NOTABLE ACHIEVEMENTS AND COMMUNITY INVOLVEMENT
 2020 International Economic Development Gold Award for RED Talent Cluster (Innovative Programs Population > 500,000)
Committee Member, Michigan Automotive & Mobility UX Group
Engaged with the German and Austrian community in SE Michigan
This post is also available in: German